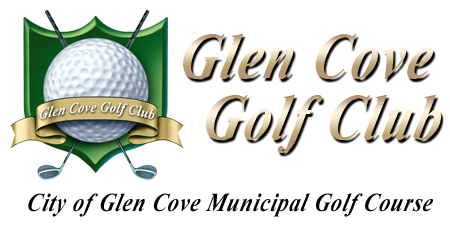 2019 PSAA Golf Championship
Tuesday, May 14th, 2019
Start Time: 12:00PM
Participating Schools
Avenues
Columbia Prep
Friends Seminary
Kew-Forest
Lawrence Woodmere
Our Savior New American
Portledge
Staten Island Academy
Stony Brook School
Waldorf School of Garden City
York Prep
PSAA Golf Championship Notes and Rules:
- PSAA Championship is an 18 hole stroke play event
- Boys will be playing the blue tees, girls may play the red tees
- The scores of each school's 4 golfers are counted towards the team score. In the event of a tie, winners will be determined by a match of cards.
(last 9 holes, last 6 holes, last 3, and final hole as needed.)
- There is an individual low gross champion. Individual ties will also be determined by card matching.
- Once any player reaches "double par" on a hole they are required to pick up their ball and take a score of double par on that hole.
- While playing the 1st hole, the fairway of the 10th hole is considered out of bounds from tee to green.
- The bunker on the right side of the 2nd hole and the bunker on the left side of the 6th hole are "waste bunkers." They do not need to be raked and you may ground your club in them.
- Out of bounds is marked by white stakes.
- Yardages are marked by colored caps in fairways (blue =200, white = 150, red =100)
- Yardages on tees are posted on signs. Colored rectangular plates match the corresponding colored yardages on the signs.
- Replace all divots, rake bunker, and fix ball marks
- Do not put golf bags on tee boxes or greens
- Play well, play fast, have fun.
2018 PSAA Golf Championship
Tuesday, May 22, 2018
12:00PM Start
TEAM SCORES:


1st: Columbia Prep (304)
2nd: Portledge School (310)
3rd: Staten Island Academy (342)
4th: Avenues School (361)
5th: Long Island Lutheran (397)

Individual Results
Golfer
School
Score
Note/Place
Andrew Herzig
Portledge School
66
Boys Champion
Michael Ostrower
Columbia Prep
72
Boys 2nd Place
Gordon Horowitz
Columbia Prep
75
Boys 3rd Place - Tiebreaker
Liam Pharr
Portledge School
75
Jacob Cridland
Avenues School
76
Austin Leibowitz
Portledge School
77
George Anderson
Staten Island Academy
80
Vincent Barone
Columbia Prep
80
Julian Goldan
Columbia Prep
80
Zachary Zawisny
Staten Island Academy
80
Trace Mateo
Avenues School
82
Jerry Hu
Long Island Lutheran
87
Alec Lorza
Staten Island Academy
89
Payne Plum
Portledge School
89
Kaleigh McDonald
Staten Island Academy
93
Girls Champion
Fernando Azpurua
Avenues School
96
Isaac Stumme
Waldorf School of Garden City
99
Brandan Tapia
Long Island Lutheran
100
James McCann
Long Island Lutheran
102
Sean Sullivan
Waldorf School of Garden City
102
Peter Johnston
Bay Ridge Prep
104
Caroline Connor
Avenues School
107
Girls 2nd Place
Mia Mondello
Long Island Lutheran
108
Girls 3rd Place
| TEE TIME | ATHLETE (SCHOOL) |
| --- | --- |
| 12:00PM | Andrew Herzig (POR), Julian Golden (CP), Zachary Zawisny (SIA) |
| 12:10PM | Liam Pharr (POR), Michael Ostrower (CP), Isaac Stumme (WAL) |
| 12:20PM | Gordon Horowitz (CP), Sean Sullivan (WAL), Peter Johnston (BRP) |
| 12:30PM | Payne Plum (POR), Austin Leibowitz (CP), Jerry Hu (LIL) |
| 12:40PM | Vincent Barone (SIA), Owen Yang (KF), Trace Mateo (AVE) |
| 12:50PM | Moses Millman (BRP), George Anderson (POR), Alec Lorza (SIA) |
| 1:00PM | Caroline Connor (AVE), Brianna Tapia (LIL), Kaleigh McDonald (SIA) |
| 1:10PM | Mia Mondello (LIL), Grace Cutler (LIL), Tianho Dai (KF) |
| 1:20PM | Anthony D'Amato (KF), Jacob Cridland (AVE), Fernando Azpurua (AVE) |